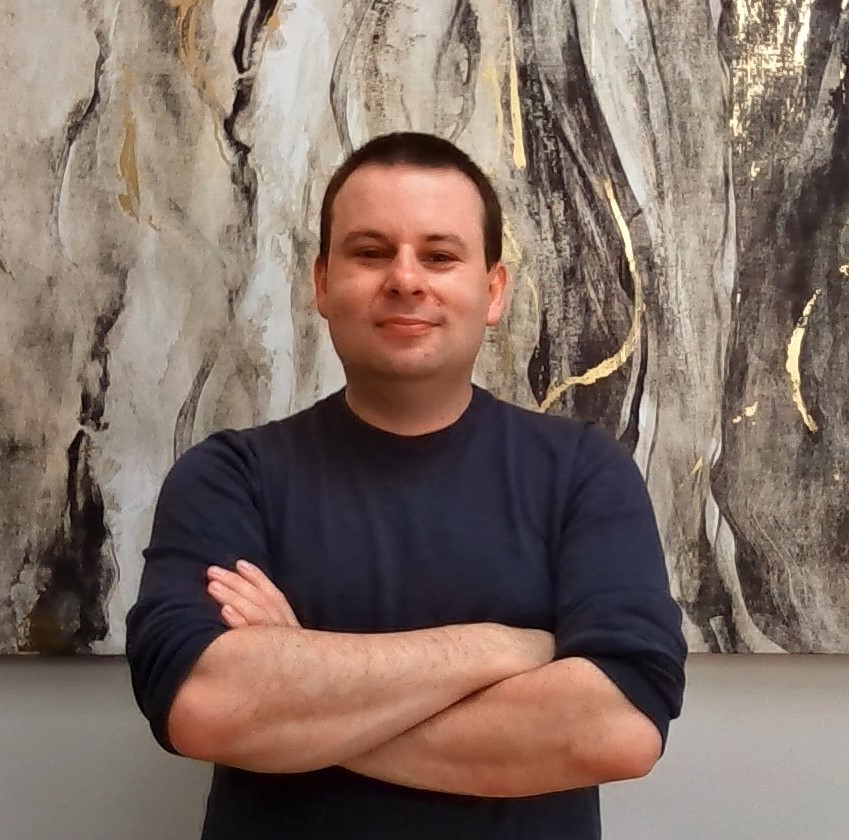 Hi, I'm John Armstrong, teacher of A-Level Maths and creator of The Ultimate Study Tool for A-Level Maths
"The last couple of years have been pretty rough for students and it's natural that there may be a little bit of catching up to do. For this reason I've decided that to help level the playing field, I would create an all-encompassing online tool to help students catch up, get ahead and stay ahead! The Ultimate Study Tool does just that. I have provided:
Hundreds of hours of detailed video tutorials;
Thousands of worksheet questions with FULL WORKED SOLUTIONS;
Exam questions by topic to go with the above.
You can take advantage of this by clicking on the buttons below."
My Motivation Behind The Ultimate Study Tool for A-Level Maths
There are so many online learning platforms out there that claim to be the real deal, but so many of them focus on the wrong things: saving teachers time by having self-marking tests, beautiful aesthetics that aren't backed up by useful and clear content.
The Ultimate Study Tool is different. The focus is entirely on the needs of you, the student.
Many thousands of hours have gone into creating carefully crafted worked examples filmed by myself, John Armstrong, the creator of ALevelMathsRevision.com. Furthermore, each filmed example is backed up by worksheets packed with questions (each of which has FULLY WORKED SOLUTIONS) designed to guide you through every skill on the A Level Maths specification.

What Is The Ultimate Study Tool for A Level Maths?
Developed by the creators of ALevelMathsRevision.com, The Ultimate Study Tool for A Level Maths is EVERYTHING you need in order to succeed in A Level Maths. The Ultimate Study Tool For A Level Maths can be used for many purposes. It is:
Your own 24/7 private tutor, comprising video lessons, practice sheets, and FULL WORKED SOLUTIONS on any specific topic on the A Level Maths syllabus, available on demand when you need it..
A reference tool for A Level Maths, allowing you to solidify your understanding; maybe for that topic you have just covered in class that you found difficult, or that horrible past paper question you've just been hit with on that topic you covered months ago and feel a little rusty on.
A revision aid, listing and providing exam questions for every topic on the A Level Maths syllabus.
Showcasing The Ultimate Study Tool For A Level Maths
"A picture paints a thousand words". And a video even more. Take a look at this walkthrough of what the Ultimate Study Tool for A Level Maths has to offer. Or sign up for free to view the content yourself!

How is The Ultimate Study Tool for A Level Maths Structured?
The Ultimate Study Tool breaks down every skill required by A Level Maths into a 3 stage process:
Learning: Clear and concise videos are produced for every skill in the A Level Maths specification. All content is introduced from first principles to demonstrate exactly how you can apply each required mathematical skill to a variety of different situations.
Practising: Carefully crafted worksheets of strategically chosen questions have been produced to provide you with all of the materials you need to develop and improve the fluency of your newly learnt skills.
Revising: Once you have learnt a selection of skills in a subject area, the best way to then consolidate that knowledge and make sure it stays in long term memory, is to practise exam questions that draw on those skills. For every section of the A Level Maths course, we have collated relevant and challenging exam questions to help you do just that.
Looking For An A Level Maths Tutor?
If you feel that you need some additional help from a qualified and experienced A-Level Maths Tutor then I offer one-to-one online tuition. For further details please visit my A Level Maths Tuition page by clicking here.